Strawberry Farm Genting Highlands Malaysia
Get Information for Strawberry Farm Genting Highlands Leisure Farm. is the biggest strawberry farm in Malaysia. Free memory photo shooting to each family. Free photo from various resources
Strawberry Farm Genting Highlands Malaysia Summary
Attraction: Strawberry Farm Genting Highlands Malaysia
Location: Pahang Malaysia
Attraction Type: Farm in Malaysia
About Strawberry Farm Genting Highlands Malaysia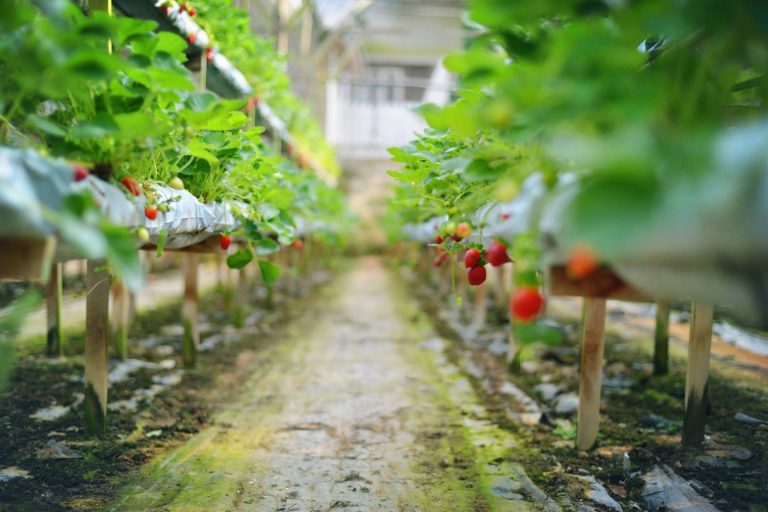 Strawberry Farm Genting Highlands – Genting Strawberry Leisure Farm from Facebook Posts
Lots of strawberry is waiting for all of you guys now!!! Don't miss it.
GOOD NEWS !
In conjunction with Gota camera shop – 有间影相铺 we decided to provide FREE photoshooting. Services for every customers who visit Our farm & memory photo will be printed out for each family.
For more information do not hesitate call or inbox us now!
Good news for every Malaysian! getting bored of staying house? No places to hang out? no worries! We are back in business starts from today onward!
Wash hands regularly or use hand sanitizer
Maintain 1 meter gap between each other
Cover mouth and nose when coughing or sneezing
We hope you have a safe and worry-free experience in our farm. So together, let's always practice good hygiene and stay safe.
#KitaJagaKita #StaySafe #SocialDistancing
Will update for any further information. Genting Strawberry Leisure Farms Sdn Bhd
Mother's Day Strawberry Farm Genting Highlands
Gota camera shop – 有间影相铺 is at Gota Camera Shop. 11 May 2019 · Bentong ·
For celebrating Mother's day tomorrow, we would like to distribute a FREE A4 size picture for those who are visiting Lavender Garden, Cameron Highlands or Genting Strawberry Leisure Farms ! In order to be rewarded, you have few missions to be done that are:
Please refer to our photographers
Spend 3 minutes to enjoy the free-photoshooting
KISS YOUR LOVELY MAMA as the picture shown below
Collect your photo in our shop
Make sure to collect it!
More Strawberry Farm Genting Highlands Malaysia
Genting Strawberry Leisure Farm, Gohtong Jaya, Genting Highlands
There is no better way to understand about fruits or vegetables and the journey from farm to table than to witness it for oneself. Hence we have always wanted to bring the kids strawberry picking and to farms to experience it for themselves. In Scotland we saw many animals however the PYO (Pick-Your-Own) strawberry farms around us had closed down. Upon our return to Malaysia, we went to the Genting Leisure Strawberry Farm in Gohtong Jaya.
Genting Strawberry Leisure Farm is the biggest strawberry farm in Malaysia and actually encompasses the strawberry farm, lavender farm, vegetable farm, mushroom growing facility, a cafe and some shops. It is opened daily from 9am to 6pm and admission is free to all farms, except the lavender farm. It took us about 45 minutes to get here from Kuala Lumpur. There is plentiful free parking at Gohtong Leisure/Sport Centre opposite the farm.
It was a sunny day, but weather was cool enough to enjoy the day outdoors. Since we visited on a weekday, the farm wasn't too busy but I can imagine it getting really busy during weekends and school holidays.
Rows and rows of strawberries are grown hydroponically. During our visit, only a section of the farm is opened for strawberry picking. Grab a basket and a pair of scissors and we were off hunting for red, juicy strawberries. It's a really cool experience for kids, cos now they've seen how strawberries can be grown, and also how the flower, unripe and ripe fruits look like and get to pick their own. I showed them an example of a nice strawberry to pick and soon, our baskets were filled with beautiful, red strawberries.
Kids were content once we spent a good 15-20 minutes walking around and picking strawberries. Just bring them to the counter and pay – it is charged at 100g per RM8, more expensive what's sold in the stores, but the experience gained is definitely priceless. We had a great time and another fun family activity ticked off our list.
Strawberries are also great as garnishes for cakes. I topped some sliced strawberries on the moist butter cake (recipe here) – simply follow the recipe and replace edible flowers with the strawberries. So pretty and goes well with the butter cake and whipped cream.
Strawberry Farm Genting Highlands – Genting Strawberry Leisure Farm Opening Hours
Opening hours: 9.00am to 6.00pm daily.
To get here, drive towards Gohtong Jaya signage, then when you arrive at the town, there will be signage leading towards "Genting Strawberry Leisure Farm." You can read about the other farms here.
Strawberry Farm Genting Highlands – Genting Strawberry Leisure Farm Location
Location: Genting Strawberry Leisure Farms, No.1, Lot 3707, Jalan Jati 2, Bandar Gohtong Jaya, 69000 Genting Highlands, Pahang Darul Makmur. Malaysia.
Contact Strawberry Farm Genting Highlands – Genting Strawberry Leisure Farm
Tel: + 603-6100 1121
GPS Coordinates: 3.398617,101.766817
*Source: http://www.gentingstrawberry.com/index.htm
Strawberry Farm Genting Highlands Malaysia Reviews
Customer Reviews about Strawberry Farm Genting Highlands Malaysia
Contact Strawberry Farm Genting Highlands Malaysia
Genting Strawberry Leisure Farms
No. 1, Lot 3707, Jalan Jati 2,
Bandar Gohtong Jaya,
69000 Genting Highlands, Pahang
Phone : 03-6100 1152